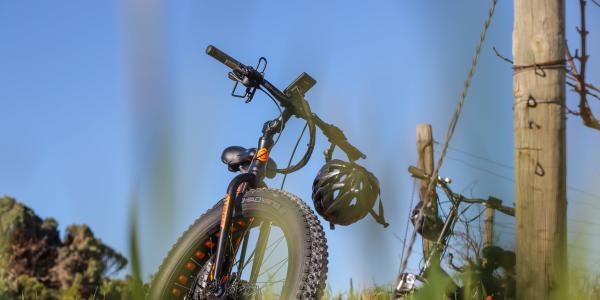 E-BIKE TOUR IN ZEVENWACHT WINE ESTATE
Wine and sports enthusiast ? We've got what you need.
Join us for a 2h fun ride in the vines on Saturday 08 and Sunday 09 February in the beautiful vineyard of Zevenwacht.
This historical property is located in the region of Stellenbosch. It is one of the oldest and most important wineries in the region. Renowned for the quality of its wines, it is fortunate to be located on fertile soil.
You will have the opportunity to ride your electric bike through the vines and on the beatiful trails of Zevenwacht and Jordan wine estates while your guide tells you about the region, History and wine-making process.
You will be able to enjoy to drink a glass of fruit juice and taste the famous South African Biltong with a breathtaking view of the whole vineyard valley and Stellenbosch mountains as you take a well deserved break in the nature.
After your ride you will be able to participate in a wine tasting with the local sommelier and can purchase a picnic basket you can enjoy on the beautiful lawn.
This outing is accessible for everyone, no need to be a professional biker as our bikes have electric assistance to allow you to fully enjoy your ride.
For more information : https://daytours.co.za/en/tours/zevenwacht-e-biking
Partners: http://www.zevenwacht.co.za