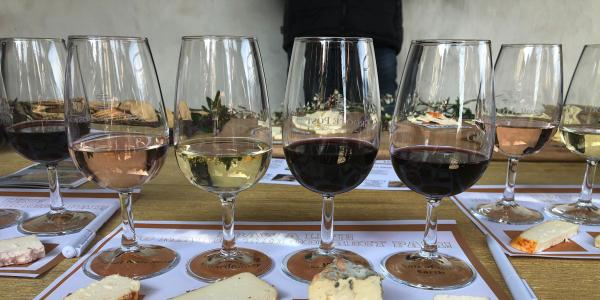 Only 40 minutes from Cape Town you will discover the Wine Route, which is arguably one of the most iconic routes in South Africa. The vineyards are spread between Constantia, Stellenbosch, Franschoek, and Paarl.
On this tour you will have the opportunity to participate in 3 wine tastings, learn about the production methods and travel through the vineyards on a train. Many wineries accompany the wine with cheese and biltong tastings.
During the visits to the different vineyards, the guides will explain the characteristics of the different wines you will taste. You will also be able to buy your favourite bottles of wine if you wish!