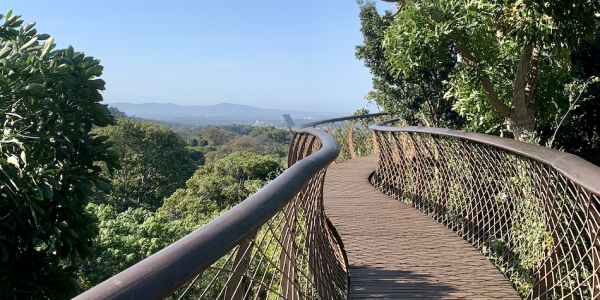 Come and visit one of the most beautiful botanical gardens in the world!
The Kirstenbosch Botanic Garden is a landmark in the city of Cape Town. With an area of over 500 hectares, the garden is home to a wide variety of plants. A large greenhouse also accommodates biodiversity that cannot withstand the Cape Town climate.
A walkway, located 12 metres above the ground, provides a breathtaking view of the garden and the surrounding mountains. If you wish to visit the Kirstenbosch Botanic Garden in the summer you can even enjoy outdoor concerts.
Without a doubt, you will discover a magical and relaxing place.