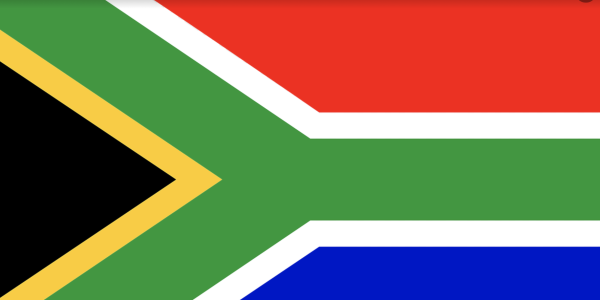 Nelson Mandela as a young man
Born in 1918 into a cultured and influential Bantu family, Nelson Mandela began studying law. Aware of the racial segregation of blacks in South Africa and influenced by Walter Sisulu (South African politician, anti-apartheid activist in the ANC), he joined the African National Congress (ANC). Very quickly, he became one of its main leaders, particularly with the creation of the Youth League.
Nelson Mandela against Apartheid
Founder of the first black law firm in South Africa, Nelson Mandela led non-violent campaigns until the Sharpeville massacre in 1960. On that day, March 21, 1960, demonstrations were organized to protest against the compulsory carrying of passports. Tragedy struck when the police opened fire. More than 60 people were killed.
The government having banned the ANC following the tragedy, Nelson Mandela decides to continue the struggle clandestinely and to take up arms. He set up sabotage and general strike actions in order to maintain the guerrilla. But in 1962, he was arrested and sentenced to life imprisonment in 1964. His 27 years of incarceration on Robben Island, and later on Pollsmoor, never marred his popularity.
Nelson Mandela, President and Nobel Prize winner
Upon his release, Nelson Mandela became president of the ANC and then negotiated with Frederik De Klerk on the fate of the country. To honor the efforts of Mandela and De Klerk to end apartheid, the two men were awarded the Nobel Peace Prize in 1993. Then they agreed on a multiracial government and the first presidential elections gave power to Nelson Mandela. He became the first black president of South Africa on April 27, 1994. He then implemented a difficult reconciliation policy before giving way to Thabo Mbeki in 1999. After only one presidential term, Nelson Mandela retired from politics. But he never stopped supporting the ANC.
Who is Nelson Mandela? His private life
Nelson Mandela married three times: first to Evelyn Ntoko Mase (1944), from whom he divorced in 1957; then to Winnie Madikizela-Mandela (1958), who is also nicknamed "Mama Winnie", a controversial figure of apartheid. The couple divorced in 1996, especially after Nelson's absence from home for nearly 30 years due to his imprisonment. Finally, Nelson Mandela remarried at the age of 80 to Graça Machel. Mandela is father of six children and grandfather of twenty grandchildren.
Death of Nelson Mandela
During the 2000s, he committed himself this time to the fight against poverty and AIDS, a real scourge, long neglected in South Africa. But his health declined: after a prostate cancer, he suffered from a chronic lung infection probably related to his many years of imprisonment. His 90th birthday in 2008 is celebrated as a national holiday. Nelson Mandela died on December 5, 2013 at the age of 95.