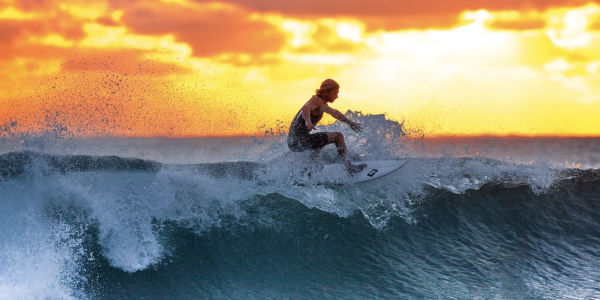 Enjoy a surfing session in Muizenberg:
Muizenberg is without doubt one of the best spots in the world to learn to surf. The waves here are some of the smoothest in Cape Town, giving the surfer the opportunity to take their time getting up on the board. This surf spot is particularly suited to surfers who use a longboard.
Around Muizenberg beach you can find many shops that rent surfboards and wetsuits at very good prices. In addition, you can find some very good restaurants in front of the Muizenberg sea where you can have a good meal after your surfing session.
This is an amazing experience if you want to make the most of your Cape Town experience!